It is said Nanjing is a city of autumn, where you will find an exciting trio of stunning scenery, profound historical legacy and amiable neighborhood.
Nanjing, a time-honored city draws tourists home and abroad to flock in with its quaint vibe and unique personality. In cool autumn breezes, a stroll on the roads studded with the fabulous fall foliage of buttonwood, ginkgo and red maple trees marks a perfect romantic adventure for you.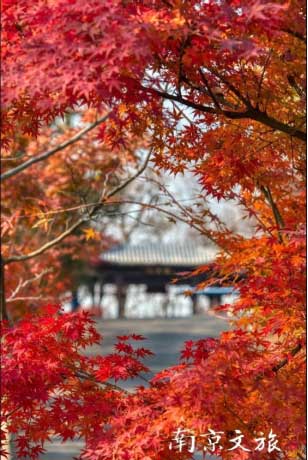 Qixia Mountain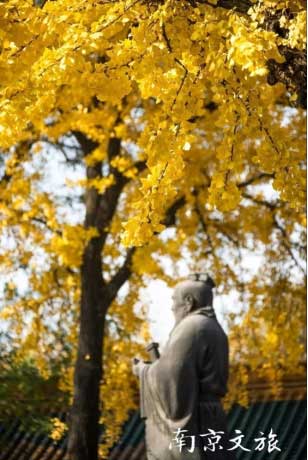 Chaotian Palace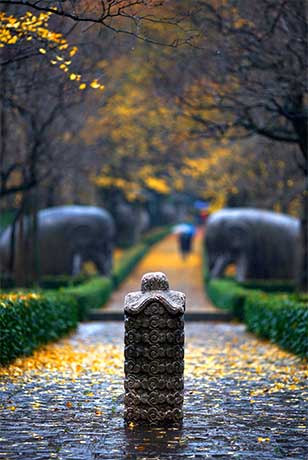 Xiaoling Mausoleum of Ming Dynasty
In Nanjing, a day trip around the magnificent architectural attractions and profound historic legacies will give you a glimpse of the amazing assets celebrated in millenniums in this economic and cultural hub hidden in the middle of dazzlingly gorgeous phoenix trees and shimmering golden gingko leaves.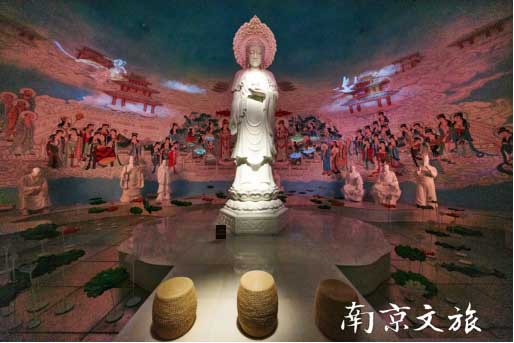 Grand Baoen Temple
Don't forget to bring home the featured souvenirs of Nanjing - colorful Yuhua Stones, elegant Yun Brocade, exquisite bamboo curving and, delicate paper-cut, you might literally be spoiled for choice as to what to choose as a "piece" of Nanjing. Besides those fascinating handicrafts, let's dig in the local gourmet food and beverage - the world-known Nanjing Salted Duck (盐水鸭), autumn delicacy hairy crabs (大闸蟹) and fragrant Yuhua Tea (雨花茶).
You will find so many surprises in Xinjiekou (新街口), Confucius Temple (夫子庙), WonderCity Mall (虹悦城), Baijia Lake (百家湖), Laomendong (老门东). Embrace Nanjing's fascinating local charm!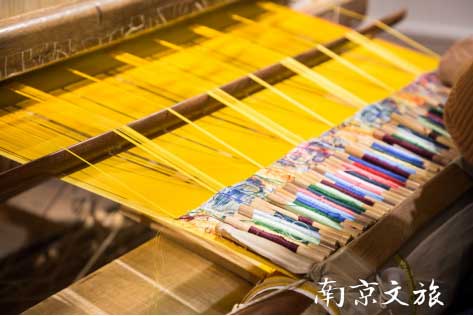 Nanjing Silk Brocade Museum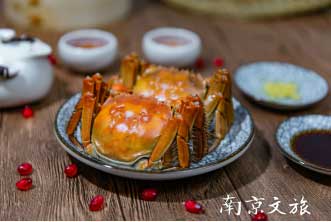 Hairy Crabs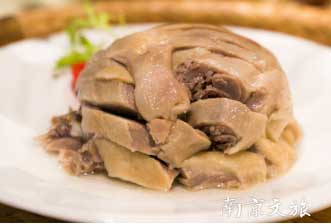 Salted Duck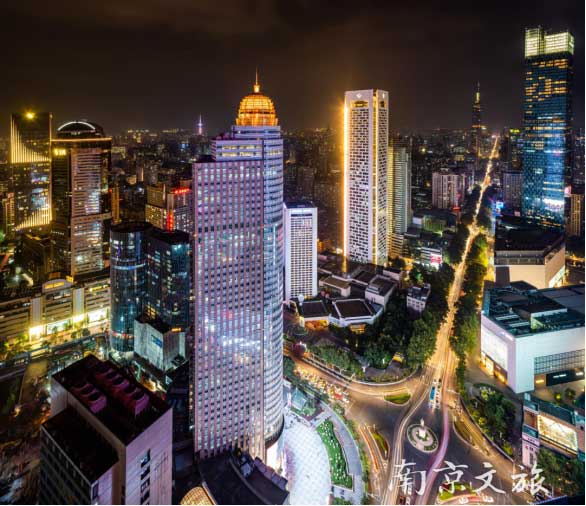 Xinjiekou Commercial Circle
Top 3 autumn activities not to be missed in Nanjing – admiring autumnal scenery, exploring historic legacy and harvesting local products—Nanjing will wow you with its perfect combination of natural endowments and cultural wonders.
Travel Tips:
Autumn in Nanjing, which is a short, cool and rainy season, generally starts from late September and ends in November. On cold mornings and evenings, a thick cotton T-shirt, a light coat, a pair of trousers or a long skirt are recommended to address the day-to-night temperature fluctuating from 9°C and 28°C. The monthly average temperature of Nanjing from September to November is listed as follows for your reference.
| | | |
| --- | --- | --- |
| Month | Daily Average Temperature (Maximum) | Daily Average Temperature (Minimum) |
| September | 28℃ | 21℃ |
| October | 23℃ | 15℃ |
| November | 17℃ | 9℃ |

Click to learn more:
Discover the Nanjing-Style Autumn
Autumn Journey to the Historical & Cultural Legacies
Wrap up Your Tour in Nanjing with a Happy Shopping Experience