Nanjing is characterized as the capital of so many Chinese dynasties. Here, history, urbanization and nature can be captured simultaneously. Still, international travelers could unveil and explore more out of the city.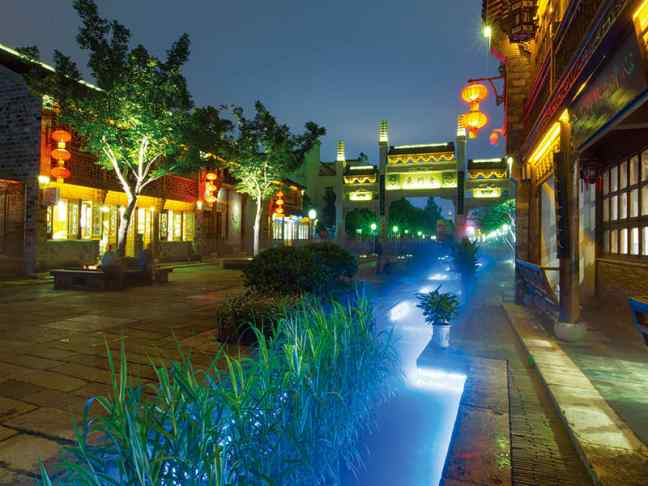 Source By: Bolan
Here we can have a general acknowledge of the fast-growing second-tier city through the following aspects.
Geographic location
Nanjing, as the capital of Jiangsu Province, is a commercial, political and cultural center in east China. Yangtze River, China's longest river and several of its branches flow through the city.
The 6,600-square-kilometer city is a 90 minute bullet-train ride or 3 hour drive from Shanghai in the northwest.
Getting there
Nanjing is connected to all major domestic cities through three train stations- Nanjing Railway Station, Nanjing South Railway Station and Nanjing West Railway Station and Nanjing Lukou International Airport which is 36 kilometers southeast of the city center and 40 minutes by car.
The airport also hosts a few direct international flights, mostly with nearby Asian cities like Seoul, Singapore and Tokyo.
The city of eight million is a stop on the five-hour high-speed rail route between Beijing and Shanghai.
History
Strategically located along the Yangtze River and at the halfway mark on China's coastline, Nanjing served as the capital of ten ancient Chinese political regimes for 1,800 years.
Historical relics and sites, many restored, weave the city. Symbolic remains include the Ming Dynasty City Wall, the Presidential Palace of the Republic of China and Sun Yat-sen's Mausoleum.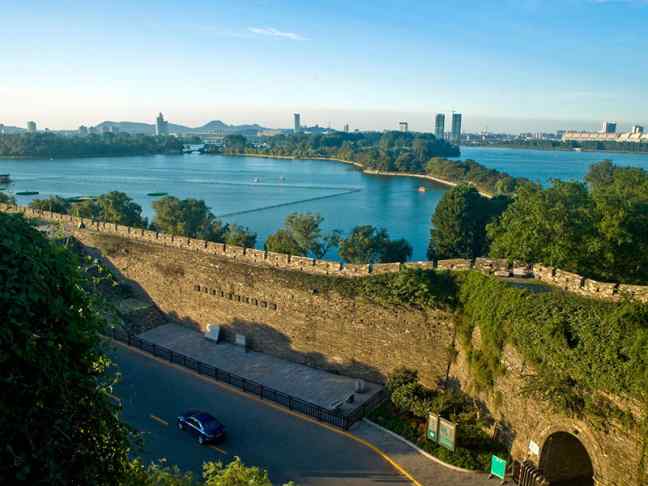 Source By: Taicheng
Food
In Nanjing, you can have a taste of excellent local duck. One of them is Nanjing Salted Duck which is said to be the origination of Peking duck.
The local fare is an offshoot of Huaiyang Cuisine, a regional cuisine from southern Jiangsu Province stressing the use of fresh ingredients and fine presentation. Dishes are salty and a bit spicy.
Nanjing foods are mostly safe (no freakish eats like dog meat or insect kebabs), but please beware that local chefs like adding duck guts to soups. The city's iconic snack, Duck blood and vermicelli soup, contains slices of duck liver and gizzard.
Lifestyle
Life in Nanjing is much slower and more relaxed than in Beijing or Shanghai. It is common to see senior citizens playing chess in the sun or enjoying a radio show next to a busy thoroughfare.
Parks are found all around the city. Most are free and well-maintained. Locals love strolling and picnicking in the green at leisure.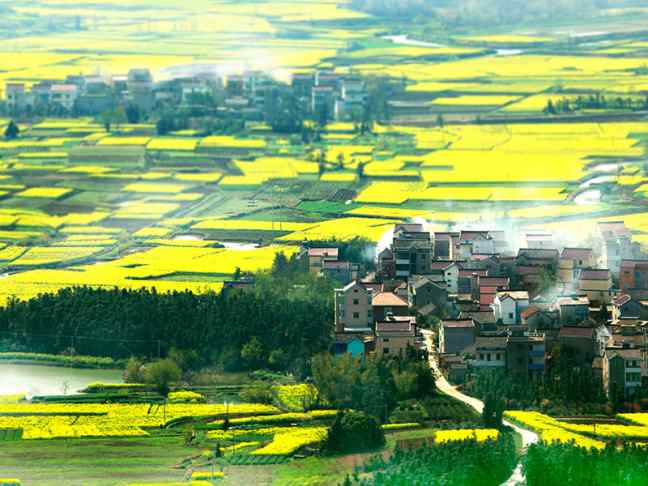 Source By: Ding Zheng
Nanjingers are chatty and friendly. Pedestrians are willing and helpful in giving directions, though most don't speak English. English is better understood in high-end hotels and restaurants or international hostels.
Public transportation
Ten subway lines stitch the city together with more than 50 stations. Trains are new and clean. A subway ride costs RMB 2-4 (US$0.3-0.6).
It is generally easy to find an empty taxi downtown, but please avoid rush hours (6:30-8:00 a.m., 5:00-7:00 p.m.). Drivers available for hire light their taxi lamps red (while green means the taxi is not available).The flag-down rate is RMB 9 (US$ 1.3) plus RMB 2 (US$0.29) fuel surcharge.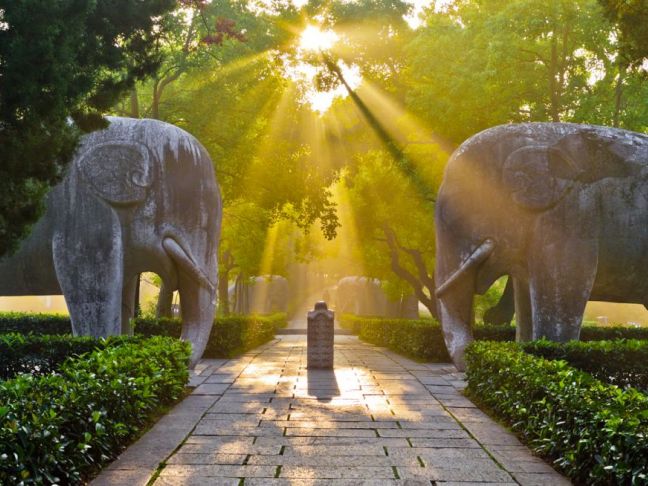 Photo from Ming Tomb
As an important ancient capital city in China, Nanjing has witnessed the ups and downs of six dynasties, teeming with glory and vicissitudes. Here, the picturesque scenic spots, the abundant well-preserved historical relics, the modern tall buildings… all of these are telling the city's ever-changing stories of the past, present and future, prompting people to explore more about its hidden beauty and mysteries. Before your trek to Nanjing, here's some basic information for you to get prepared for the wonderful adventure ahead:
Basic Information of Nanjing City
Located in the southeast of China, southwest of Jiangsu Province, the middle and lower reaches of the Yangtze River.
Area: 6,597 square kilometers
Population: 8.24 million
Language: Nanjing dialect and Mandarin
Climatic Conditions: subtropical monsoon climate
Airports:
Nanjing Lukou International Airport, Nanjing Ma'an International Airport
Railway Stations: Nanjing Station, Nanjing South Station, Jiangning Station, Lishui Station, Xianlin Station
Local Festivals: Confucius Temple Fair, Jinling Lantern Festival, Climbing the City Wall Festival, Plum Blossom Festival
Popular Attractions: Dr. Sun Yat-sen's Mausoleum, Xiaoling Tomb of Ming Dynasty, Nanjing City Wall of the Ming Dynasty, Xuanwu Lake, Confucius Temple, Purple Mountain, Jiming Temple
When to go to Nanjing?
Nanjing has four distinct seasons: in spring, the breeze is balmy, and the sun is warm; in summer, there are scorching sun and rainy days; in autumn, it appears to be cool and dry but it's relatively short; in winter, it is cold and humid, thereby bringing opportunity to enjoy a beautiful snow-covered city view. Nanjing is utterly amazing in all of the four seasons, and hence whenever you come here, you'll be rewarded with the most unique fun experience that you've been long awaiting.
Nanjing Spring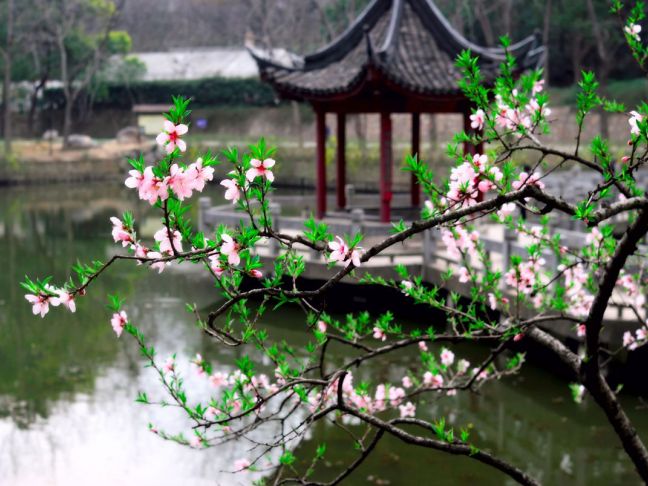 Photo from Mingjing Lake
Spring is the season of new beginnings. Imagine yourself in Nanjing on a sunny day with flowers of every kind blooming all around. You can opt for spring hiking or picnicking in Niushou Mountain Forest Park, flying kite with your kids on Purple Mountain, lounging around Xuanwu Lake to see how little animals and fresh buds enjoy the vibrant spring, as what was pictured in a poem by ancient poet Sushi:
"Beyond the bamboo grove, several peach trees are in bloom;
The river is warming, which the ducks are first to know.
Beach wormwood is teeming, the asparagus just sprouting,
Ah, the season when globefish are coming upstream!"
Well, are you touched by the gorgeous spring in the poet?
What to wear: thin coat, light sweater
Nanjing Summer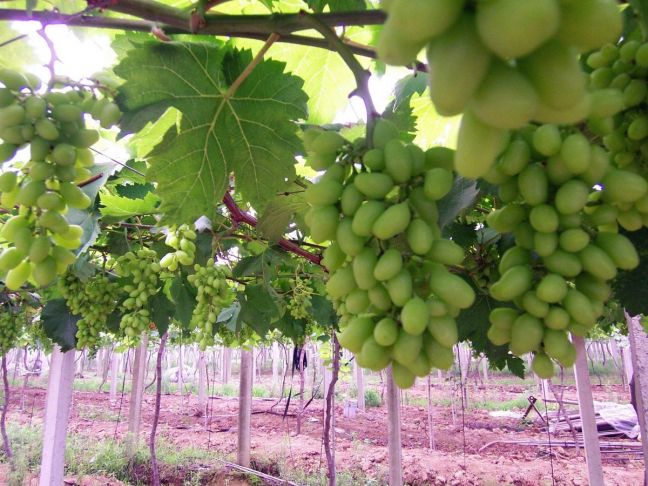 Photo from Gaochun, Nanjing
Summer arrives in Nanjing quite mildly, but after the rainy season in early summer, the hot and humid climate will sweep the city, which earns Nanjing the reputation of "one of the four famous 'hottest stoves' throughout China". Therefore, how to escape the heat has always been the top priority for locals during summertime in Nanjing. Fortunately, there're plenty of places for a perfect summer getaway in Nanjing: the tall French plane trees in Dr. Sun Yat-sen's Mausoleum have been rooted there for nearly one hundred years, creating cool and shady space under its leafy branches, just as the old saying goes: one generation plants the trees in whose shade another generation rests; Linggu Temple, which is hidden in the depths of green, could also be served as a marvelous summer resort; taking a stroll along the bank of Zixia Lake, you will find a big natural oxygen bar with green trees and cool water, perfect place to escape from the heat outside and relieve the pressure from work.
What to wear: T-shirt, shorts, shirt, dress
Nanjing Autumn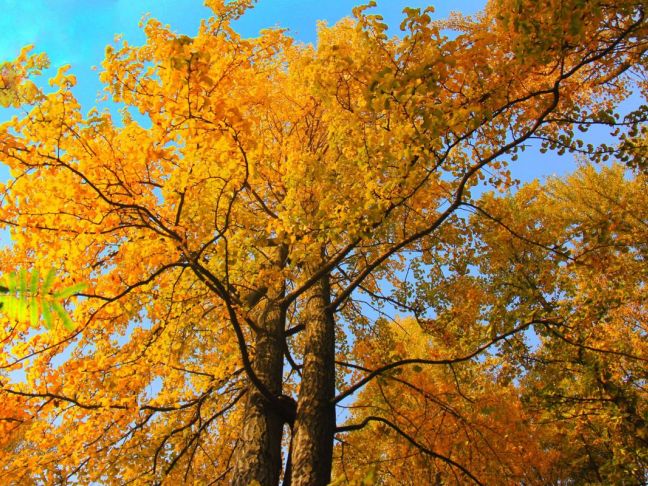 Photo from Qixia Mountain
Fall colors in Nanjing are a mix of blue sky, bright red maple leaves, golden ginkgo and green cedar, making autumn the most beautiful season in Nanjing. Yuejiang Pavilion and Qixia Mountain have the scenery that holds more appeal than any other places.
What to wear: thin coat, light sweater, cardigan, jeans
Nanjing Winter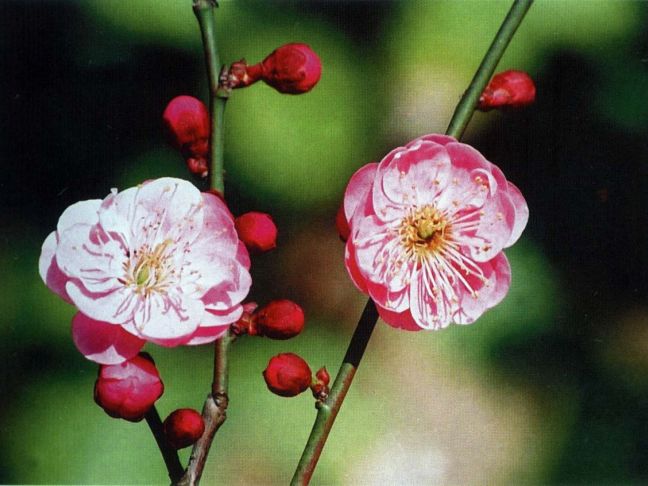 Photo from Meihua Mountain
It's cold and wet here in winter. When it snows, you get the best time to appreciate the city tree – cedar and city flower – plum blossom.
What to wear: down jacket, thick sweater.
How to go to Nanjing?
Nanjing has a convenient subway and public transportation system. The subway system basically covers all the main attractions, so it is highly recommended to take metro during your stay in Nanjing. If you'd like to travel by bus, remember not to come out during the rush hours to avoid the traffic jam. Buses stop running at 22:00, while subway stations stop running at 23:00.
Where to stay in Nanjing?
Most Nanjing attractions are clustered in the urban areas, so it would be better to choose a hotel situated in the city center like Xinjiekou commercial circle. Confucius Temple Area is one of the trendiest places for accommodation, where you could find a bunch of self-contained hotels decorated in ancient southern style. Here's one essential tip for your Nanjing tour during Chinese holidays: be sure to book the hotel in advance, since most of the hotels will be fully occupied during those days.
Top Experience in Nanjing
Marvel at the Charming Qinhuai River Scenic Area
Qinhuai River Area has been one of the most prosperous places in Nanjing since ancient times. It's now surrounded by a large quantity of attractions, and both sides of the riverbank are lined with ancient buildings of Ming-Qing dynasty style. Poets have composed countless poems reflecting the rise and fall of the Chinese empire for long stretches of history, and some verses are widely spread:
"O Swallows, in the great halls of the lords you used to nest,
Into the commoners' homes you've all flown (– now dispossessed)!"
– Liu Yuxi from Tang dynasty
"Cold water veiled in mist and sand bar in moonlight,
I moor on river Qinhuai near wineshops at night.
The songstress knows not the grief of a captive king,
By riverside she sings the song of parting spring."
– Du Mu from Tang dynasty
As time slips away, the significant changes that took place in this area are bewitching more and more visitors from all over the world. If you ever wander around the skinny alleyways and cruise on the Qinhuai River, you would understand why it's so easy to get lost in the unique charm of Qinhuai River.
Savor various Nanjing snacks at Confucius Temple
Nanjing snacks at Confucius Temple rank first on the list of China's top four snacks thanks to its delicate taste, a wide selection and exquisite cooking methods. Especially, the "Eight Uniques of Qinhuai " enjoy widespread fame and should never be missed!
Soothe your body and soul in Tangshan Hot Spring
Tangshan Hot Spring is embosomed in mountains with mesmerizing scenery in the distance, and has attracted a lot of people from all over the world to enjoy the natural spa service. Featuring thermal spring water, it contains an abundance of minerals and microelements that are good for people suffering from dermal diseases and arthritis. No trip in Nanjing would be complete without spending a whole day soaking in these amazing hot springs while feasting your eyes on the breathtaking nature.