Nanjing's

Weather, Seasons and Zoning
Nanjing Weather:
Nanjing has 4 distinct seasons with relatively huge temperature differences. Nanjing has plenty of rainfall to keep it green and shorter springs and autumns whilst the winters and summers are rather longer.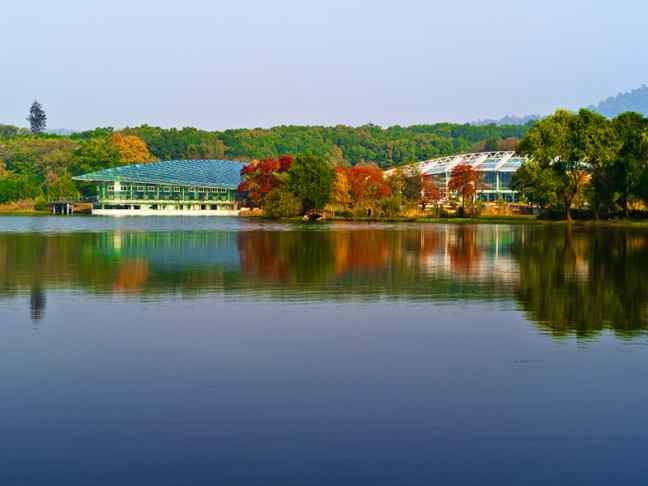 Source By: Yao Xueyong
Nanjing's summer months can be distinctly divided into two, firstly what is termed as the "plum rainy season" which occurs at the beginning of the summer and following this the very hot and humid climate of the midsummer season. Nanjing is often referred to as one of the "Three Furnace-like Cities" along with Chongqing and Wuhan. Temperatures can reach as high as 40 degrees Celsius along with heavy rainfall, so if you don't like hot and humid weather then it's probably best to avoid the humid high summer season. With such scorching summers, the government has launched a tree planting campaign throughout the city to provide welcome shade for its inhabitants and ease the sweltering situation. Enjoy the beautiful phoenix trees (梧桐树) and historic plane trees, which line the streets of China's "southern capital" Nanjing….
Winter in Nanjing is generally from November to February, with the coldest month falling in January when the average temperature is around 2.4 degrees celcius (35 oF). If you visit us in the winter, you may have the opportunity to appreciate the beauty of Nanjing's scenery and historical sites when covered in a layer of white snow.
Nanjing Seasons:
No matter how long the daylight stays or what the temperature is, there's always something colorful, fun and invigorating in different pockets of Nanjing.
Nanjing Spring
Destinations for spring outings are abundant in Nanjing.
The locals have a ritual of observing plum blossoms, Nanjing's city flower, during the month-long Nanjing International Plum Blossom Festival in early spring.
Meihua Shan (梅花山), the one-square-kilometer plum blossom garden at the southern foot of Mount Zijin, is covered with the bright blooms on over 15,000 plum trees in purple, magenta, pink, orange and green.
For those who want a proper spring hike, Niushou Mountain (牛首山) in southern Nanjing is a perfect choice. The 242-meter Buddhist hill has thick forests, historic monasteries and pagodas as well as the tomb of the sea-faring Ming General Zheng He.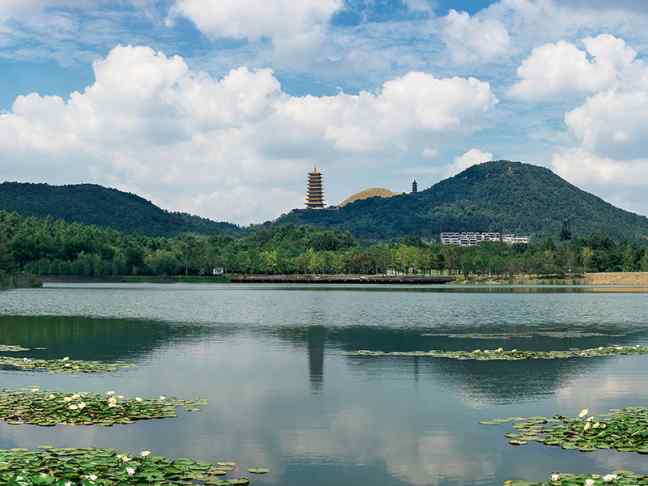 Source By: Niushou Mountain
Come March and April, graceful cherry blossoms unfold in a few places in downtown Nanjing, including the ancient Jiming Monastery, Nanjing University and the Ying Island of Xuanwu Lake Park.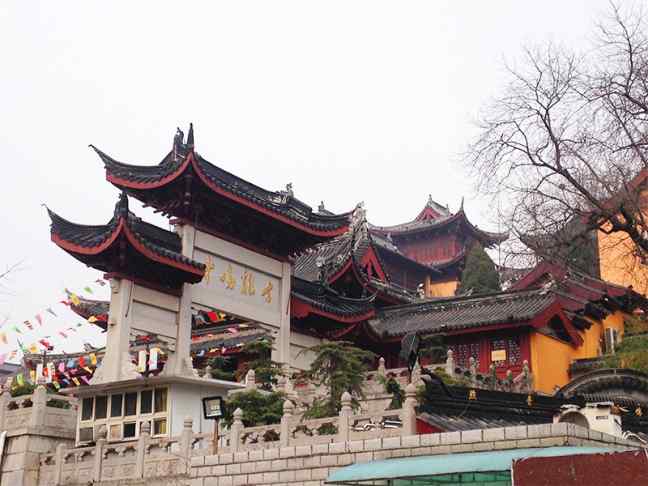 Source By: Jiming Monastery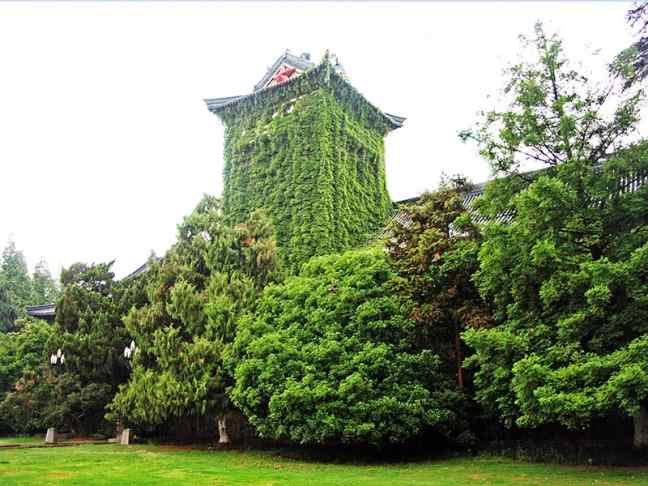 Source By: Nanjing University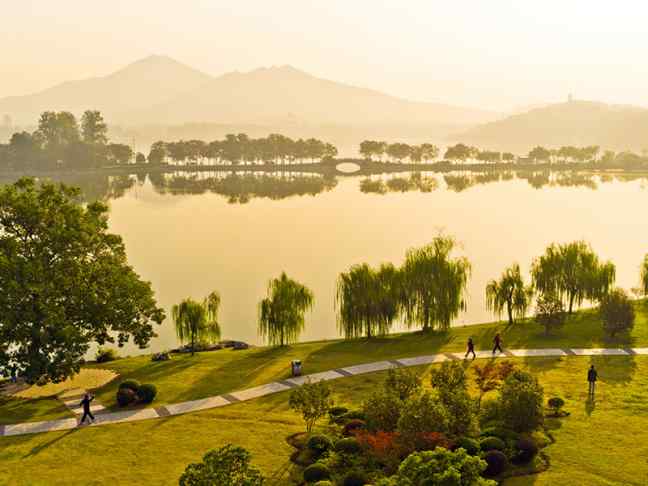 Source By: Yao Xueyong
The dates for International Plum Blossom Festival change every year depending on the weather. It usually starts in late February. Admission is around RMB40 (US$6.4). Jiming Monastery, No. 39, East Beijing Road, Gulou District鼓楼区北京东路39号 Xuanwu Lake Park, various gates, main one is Xuanwu Gate, near Metro Line 1 Xuanwumen Station Nanjing University, No. 22 Hankou Road, Gulou District 鼓楼区汉口路22号
Nanjing Summer
Around the traditional Duanwu Festival (端午节) in mid-to-late June, the Mochou Lake Park is a popular place to watch or join a dragon boat race. Races take place almost every weekend of the month.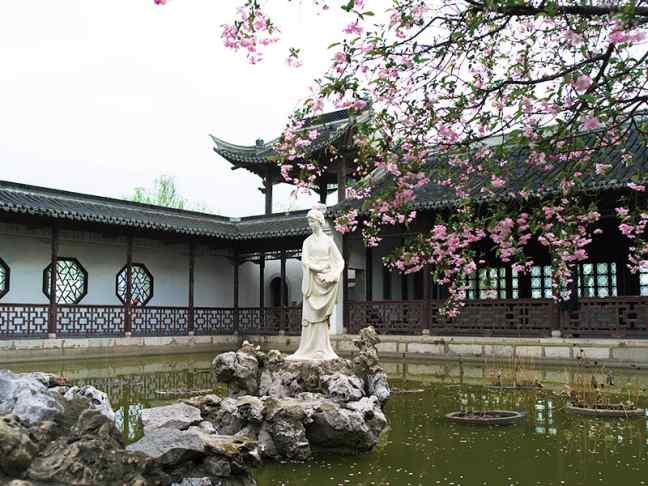 Source By: Bolan
The watery park also draws the crowds in July and August for a superb display of lotus leaves, lotus flowers and water lilies. A more spectacular scene can be found in Xuanwu Lake Park near the 12-meter-tall Lotus Fairy statue, where the water is overwhelmed by jade-green circular leaves.
Across the Yangtze River, the rural Jiangxin Island hosts the annual Grape Festival in August for visitors to buy and harvest some 130 different kinds of grapes on local farms.
Thrill-seekers will love the exhilarating rides, slides and tides in Happy Magic Water Cube, a massive water park about an hour's drive east of downtown.
Mochou Lake Park, 35 Hanzhongmen Da Jie, Jianye District 建邺区汉中门大街35号 Happy Magic Water Cube, Tangshan Neighborhood, Jiangning District 江宁区汤山街道
Nanjing Autumn
Nanjing has fabulous fall foliage unrivaled in East China.
Start your autumn adventure with a day trip to Qixia Mountain, where flaming-red maple trees and shimmering golden gingko leaves accompany nothing but wooden planks and a secluded Buddhist monastery.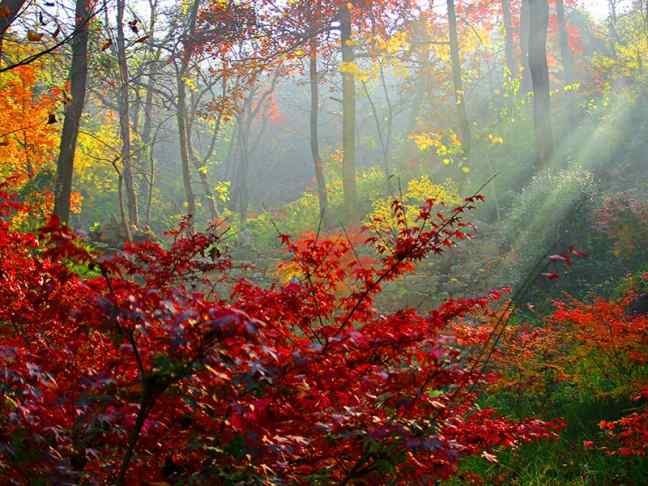 Source By: Qixia Mountain
Closer to downtown, the Ming Dynasty Xiaoling Tomb on Zijin Mountain provides even more maple magnificence. On its 800-meter Sacred Path, ancient stone warriors and beasts guard the dead Ming emperor in a dramatic natural theater of trees, birds and non-stop camera clicks.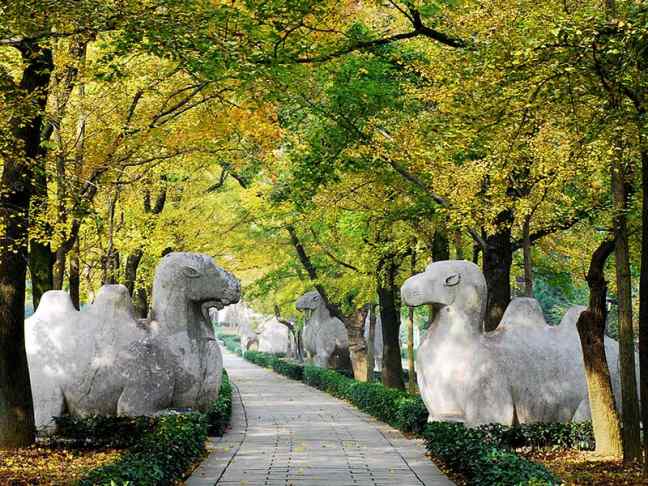 Source By: Ming Dynasty Xiaoling Tomb
Top off the season's visual treat with a feast for yourtaste buds in Gaochun County. Crabs are the seasonal delicacy and the local Guchun Lake in Gaochun County produces some of China's most roe-abundant crustaceans.
Xiaoling Tomb of Ming Dynasty, South foot, Zijin Mountain, Xuanwu District 玄武区紫金山南麓
Nanjing Winter
Tangshan, or Soup Mountain, has what most people would kill for in bitter winter: bubbly mineral hot springs. The thermal water is reputedly medicinal and has healing effects for certain conditions.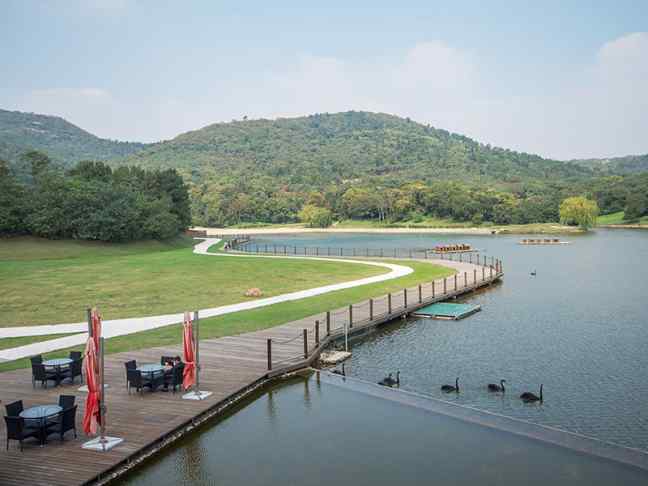 Source By: Ziqing Lake Tourism Resort
Nearly a dozen resorts of different styles and wallet-straining strengths cluster around the 292-meter hill, offering everything from an opulent private hot spring villa to a communal outdoor bath.
The Chinese New Year is a great chance to experience China's folklore (and population) in full swing. The Confucius Temple area holds a three-week lantern festival every year during the holiday. People from all over China travel here to observe neon-lit temples, pavilions and festive lanterns.
Tangshan is about an hour's drive east of downtown Nanjing; or takeNantang Xian (南汤线) next to Nanjing Train Station Confucius Temple, Metro Line 1 SanshanJie Station 地铁1号线三山街站
Nanjing Zoning:
As the province capital of Jiangsu, Nanjing has 11 districts: Xuanwu, Qinhuai, Jianye, Gulou, Yuhuatai, Qixia, Jiangning, Pukou, Liuhe, Lishui and Gaochun. The total coverage of municipal district is 6,598 square kilometers and the urban space is 4,730 square kilometers. The level of urbanization is above 75% with over 7.4 million permanent residents.